Welcome to Rolls Royce Hire Stoke On Trent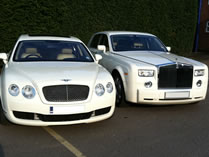 Rolls Royce Phantom Stoke on Trent provides everybody in the Stoke on Trent area to have such a prestigious vehicle for their dream wedding day. Everybody has a dream to pull up to their wedding in a car they could only dream about and we provide this experience for everybody. We don't just have the newest and finest Phantom's in the whole of Stoke on Trent we also provide the perfect chauffeur to go along with this.
The Rolls Royce Phantom has been a massive figure in the car industry for the last 100 years and has always exceeded first class when it comes to luxury limousine service, when the Rolls Royce Phantom strolls through you can almost feel its presence and see people turning heads at the Rolls Royce, because our customer base in Stoke on Trent has been so positive over the years we now offer discounted Rolls Royce Phantom hire and even offer the customers of Stoke on Trent special discounted rates. We also provide many limousines and luxury cars around the Stoke on Trent area and cater for all church weddings, Asian weddings we cover the whole of the Stoke on Trent area.
When you look at the Rolls Royce Phantom you see nothing but class, it is the perfect wedding car from its big wide body, to its iconic symbol at the front of the car. The Rolls Royce Phantom is simply one of a kind and you just do not get better than the Phantom. We are company which prides ourselves on customer feedback so every booking we make we hope to hear your feedback, this will allow us to improve our service and furthermore improve customer experience. We are loyal to our customers of Stoke on Trent and we offer fantastic quotes and will beat any genuine price matches.
We also try to deal with personal requests to try and make your wedding as personal and as exclusive to you as possible. If you are looking for Rolls Royce Phantom hire then please feel free to fill our free online quote out, one of our members of staff will contact you shortly.
Limo Hire Birmingham - Limo Hire Leeds - Limo Hire Leicester - Limo Hire Derby - Limo Hire Nottingham - Limo Hire Manchester - Limo Hire - Wedding Car Hire - Phantom Cars
Vehicles For Hire
Audi Q7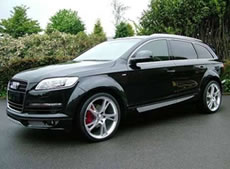 Mercedes S Class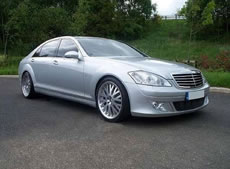 Bentley Arnage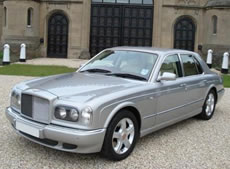 Bentley GT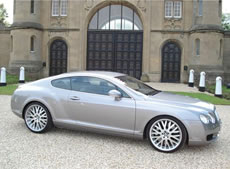 Bentley Spur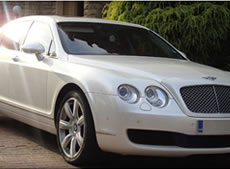 Rolls Royce Phantom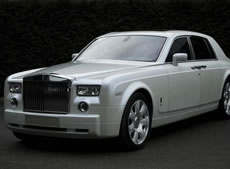 Range Rover Sport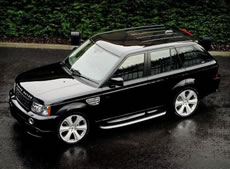 Mercedes CLS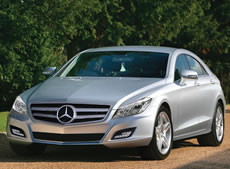 Mercedes AMG Sport
Hummer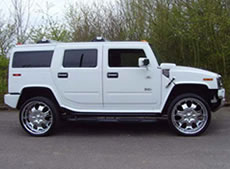 Contact Us
If you need any further information or would like a quotation please call our friendly team on:
Telephone: 0800 0842 786
Mobile: 07432 786786
If you would like to contact us online please fill out our simple contact form and we will give you a call back.